In conjunction of Mother's Day celebration dinner, we supposedly set to have dinner in one of the luxurious restaurant but after long consideration we decided to go to one place lesser people that we ate before once for long time ago. So it was the Hou Yee Kei Bak Kut Teh Stall/Corner 好易记肉骨茶 OUG. It wasn't a shop nor a restaurant but it was just corner with the normal zinc roof on top and open air space with tables and chairs. We remembered it was nice before so give it a try once again.
We ordered 2 types of fish + 1 dish of pork leg + 1 portion of bak kut teh + 1 plateful of vegetables.
Steamed Rare Fishes + Stewed Pork Leg + Bak Kut Teh + Vegetables-Yau Mak Choi (油麥菜) = Unforgettable succulent dinner.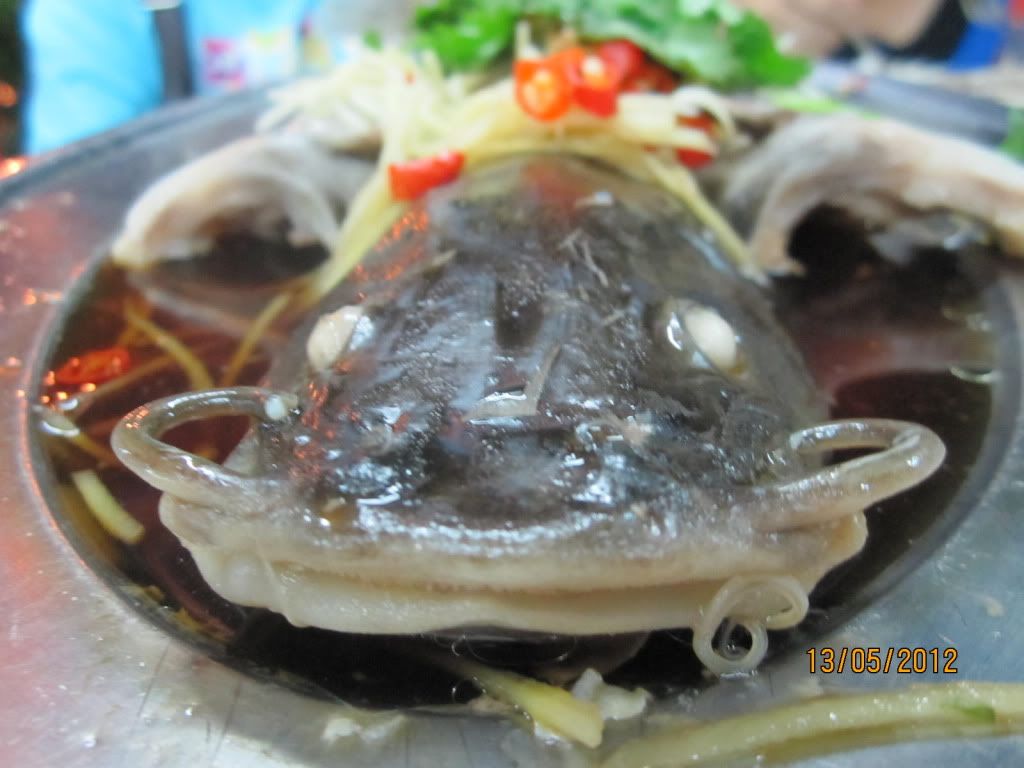 Savory Steamed Rare Fish (Amazon Redtail Catfish/Siamese Redtail Catfish/紅尾鴨嘴/紅尾虎) - the meat texture was incredibly tender and toothsome. I did a research about this type of fish, it is known as an excellent sport fish which requires a long spirited battle on rod and line and it was being called with different names (best name I could find would be the above). It is famous as primary target species for the anglers. Not easy to catch, but it seems to be one of the common aquarium fish. In Kuala Lumpur, I hardly could be offered with such fish nor seen in any of my friends' aquarium. But no doubt, this fish was definitely a must try and the taste of it was just perfectly flavoured. Irresistible!
Couldn't resist to show you guys more on this fish. Based on the facts that I managed to research on the internet, this size is considered very small. It can grow very big and huge, some I saw was about 35kg weight. I'm definitely interested to know more about this fish.
Another view of this fish! Awesome!
Big Head Carp Steamed Fish with garlic and ginger, topped with chopped parsley
The Big Head Carp Fish was pretty big though-yummy!
Succulent Stewed Pork Leg garnished with parsley
Closer view of the stewed pork-the taste was superb, mouth-watering.
The more I look at it, the more I wanted to eat it again!
Oh! Almost forgotten to introduce their main dish actually - Bak Kut Teh. However, I think the other dishes above way too good compare to this-totally overcame it.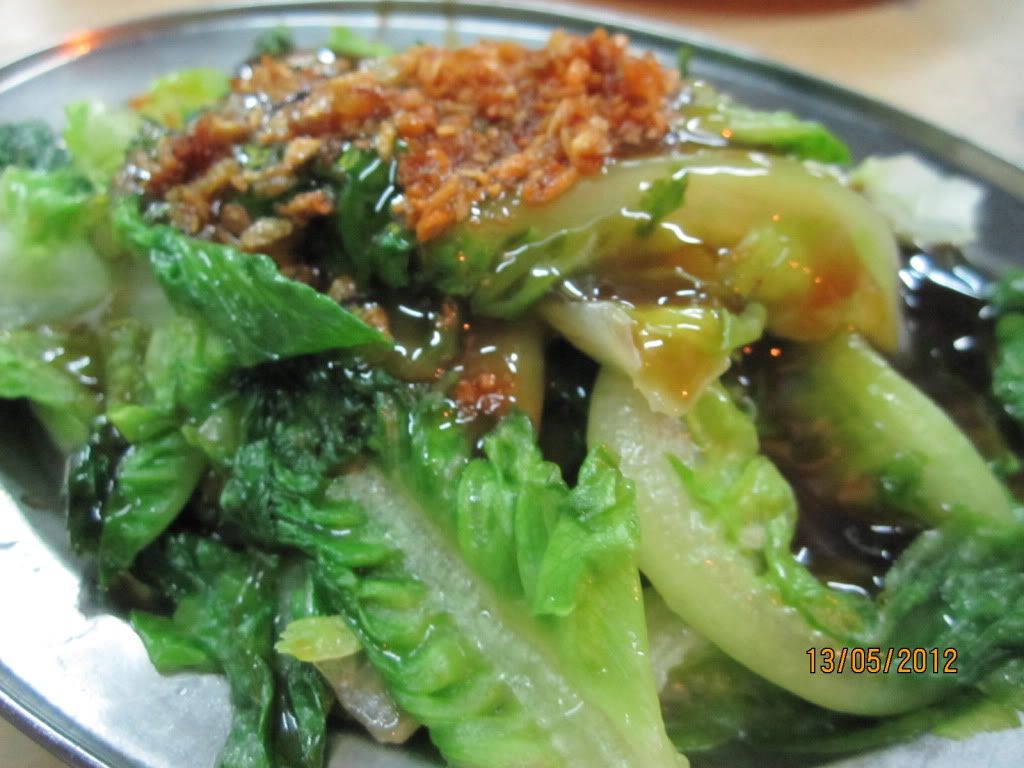 Romaine Lettuce Chinese Style - normal way the oyster sauce and some fried garlic garnishing.
Name: Hou Yee Kei Bak Kut Teh Stall/Corner (好易记肉骨茶)
Location: Pretty hard to spot actually, it's at a corner of a shoplot. Nearby Jalan Mesra Ria Road / Road next to Sunday's Pasar Malam (Inter-junction of OUG and Kuchai Lama traffic lights). Check out the pictures above on how it looks like.
Price: Absolutely cheaper than alot of chinese restaurants in KL.